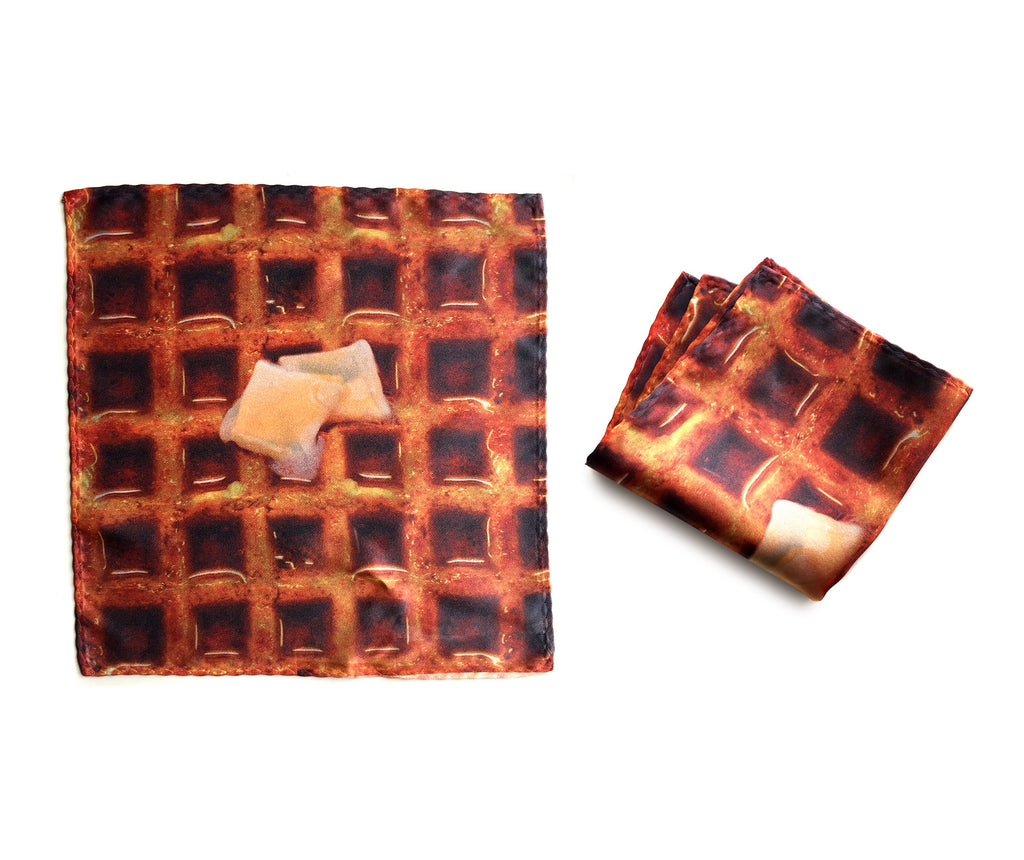 Waffle Pocket Square
Waffle Pocket Square. Waffles, butter and syrup print. Is it brunch time yet? It's always brunch time if you have a waffle in your pocket, duh! Hang on to your mimosas!
• Pattern: Giant Waffle.


• Fabric: Silky-soft satin microfiber.




• Print: Dye Sublimation, both sides




• Print size: All-over print.




• Square Size: Approx. 10" x 10". 




• Finish: Rolled and zigzag stitched hem. No raw edges! 




• Care: Hand wash, spot clean, or dry clean.




• Creases and folds? Gently iron medium.




This is a double-sided print so both sides of the fabric are dripping buttery, syrupy goodness. Original illustration, our own hand-made fabric from our own delicious photo. (We ate the subject.)
Sublimation prints are all done in-house in our Detroit, Michigan studio. No stiff printing ink, this is a dye-based process that permanently merges the print with the fabric, all silky-soft to the touch! 
Gift Wrapping Options: