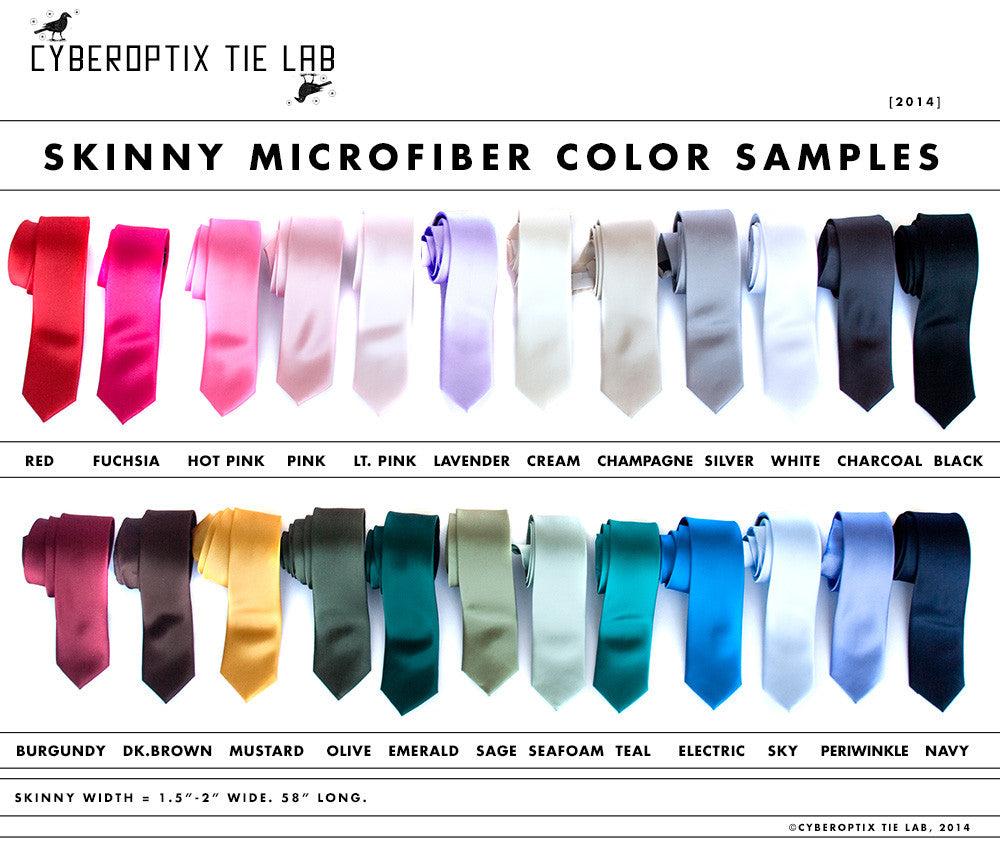 Solid Color Skinny Ties, No Print
Yes, this is where you order up solid color skinny neckties with no print!

Skinny ties can be hard to find in the color you need, or at all! We're here to help change that. This is for you, minimalist friends! No print, no snazzy fancy design, just a solid color skinny tie in your favorite color. Perfect for wedding parties, to match the color of the club or organization you belong to...or simply something you already have in your wardrobe! 


Specifications
•  vegan-safe satin finish microfiber
•  batch dyed and handsewn
•  soft and silky to the touch
•  skinny - 1.5"- 2" at the widest point
•  58" long
 
26 Fabric colors
black, burgundy, butter, champagne, charcoal, cream, dark brown, eggplant, electric blue, emerald green, fuchsia, hot pink, lavender, light pink, mustard, navy, olive, periwinkle, pink, red, sage, seafoam, silver, sky, teal green, white
Please note
Though our ties are photographed in natural light, monitor renditions may vary. When color matching is crucial, please use our
swatch service
to be sure!
Gift Wrapping Options: