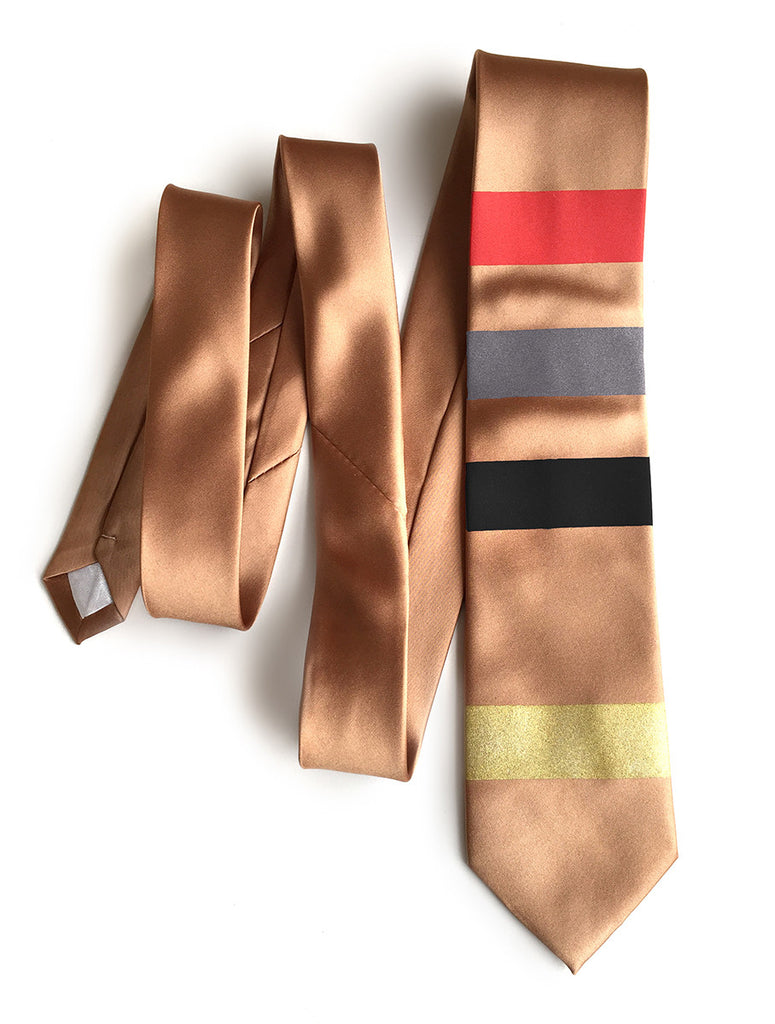 Resistor Code silk necktie, Custom Colors
Resistor Code custom color silk necktie. Here is where you can make a four band selection of you're very own, we know how important your own personal values are. To those who don't know, when seeing this tie in action, it's a nifty mod-striped necktie. To those who do, it is some perfect minimalist geekiness. How can you resist!? What is
your
tolerance? Examples are shown on pale copper and sky blue tie fabrics - but you're welcome to get crazy and select whatever color tie fabric you'd like from the list.

• Pattern: resistor values - you choose the colors!
• Fabric: 100% silk
• Printing ink: Non-toxic, waterbased ink.
• Print size: ~12" from bottom point.
• Tie Size: standard or narrow
• Care: Spot clean, or dry clean.
• Creases and folds? Gently iron medium.


The electronic color code is used to indicate the values or ratings of electronic components, for resistors, capacitors, inductors, and more. The electronic color code was developed in the early 1920s by the Radio Manufacturers Association.
Gift Wrapping Options: