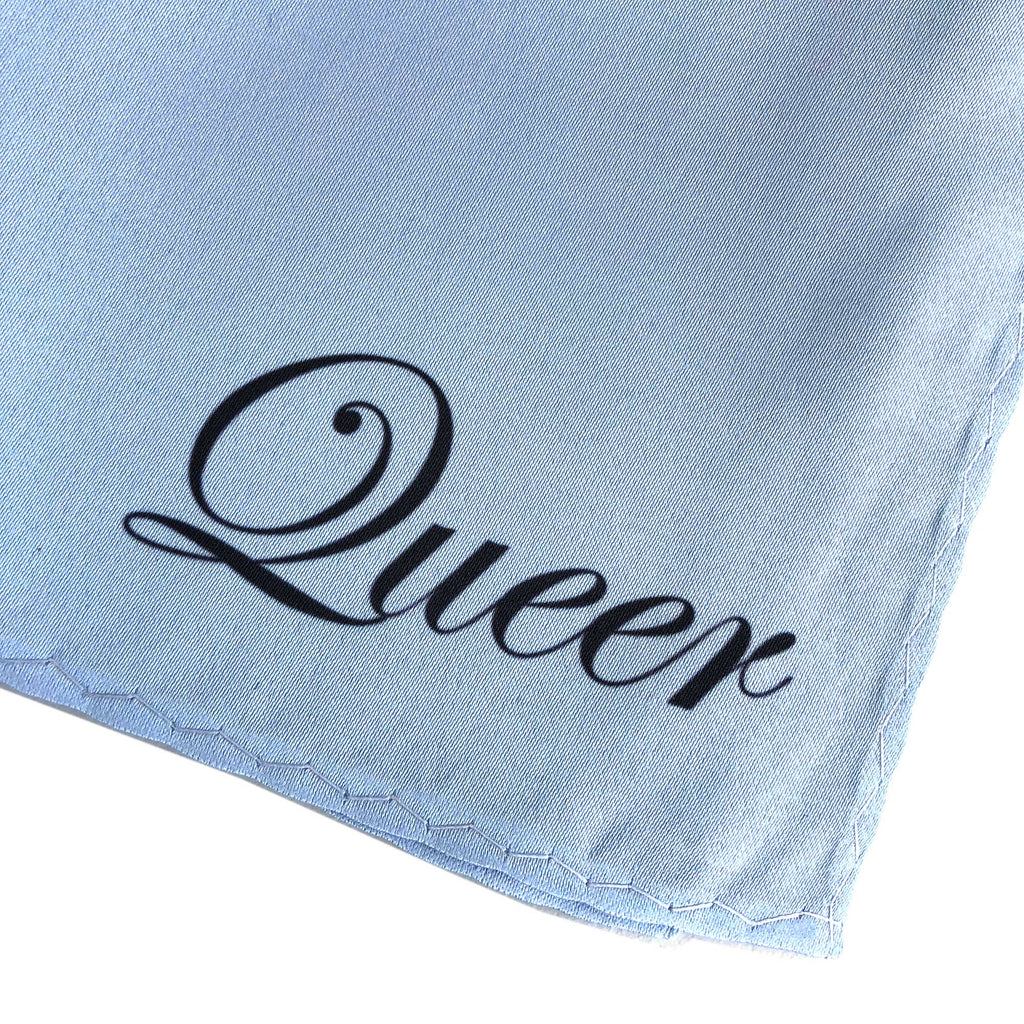 Naughty Hanky: Queer. Printed Pocket Square
Naughty Hanky: Queer. Printed Pocket Square.
Let's get
peculiar!
Text: "Queer"
Font: Fancy script or block
Fabric: Silky-soft microfiber. Vegan safe!
Printing ink: Non-toxic, sublimation dye. Earth friendly. No waste!
Print are: Once in one corner.
Square size: Measures approx. 10" x 10".
Print size: ~3.5" wide
Finish: Rolled and zigzag stitched hem. No raw edges!
Color: Your choice from dropdown menu.
Care: Hand wash, spot clean. Gently iron medium.
Originally meaning "strange" or "peculiar", queer came to be used pejoratively against those with same-sex desires in the late 19th century. Today we've reclaimed that word, taking power from oppressive systems; many use it to encompass all non-hetero, non-cisgender identities.

Got a boring formal event to go to, want to add a little fun to your experience? Hide it cheekily so no one knows...except maybe you and your straaaaaaange someone special later -- or be super obvs and wear it out loud and proud!

Don't see the word you identify with in our collection? Message us: Yes, we can print whatever you like for just $5 more.  This is a LGBTQIA+ safe space, you can tell us whatever you want on there, no judgement.  We're here for dapper queers of all genders who love to dress up!
Original illustration, hand-printed in the USA in our Detroit Michigan studio.
Gift Wrapping Options: