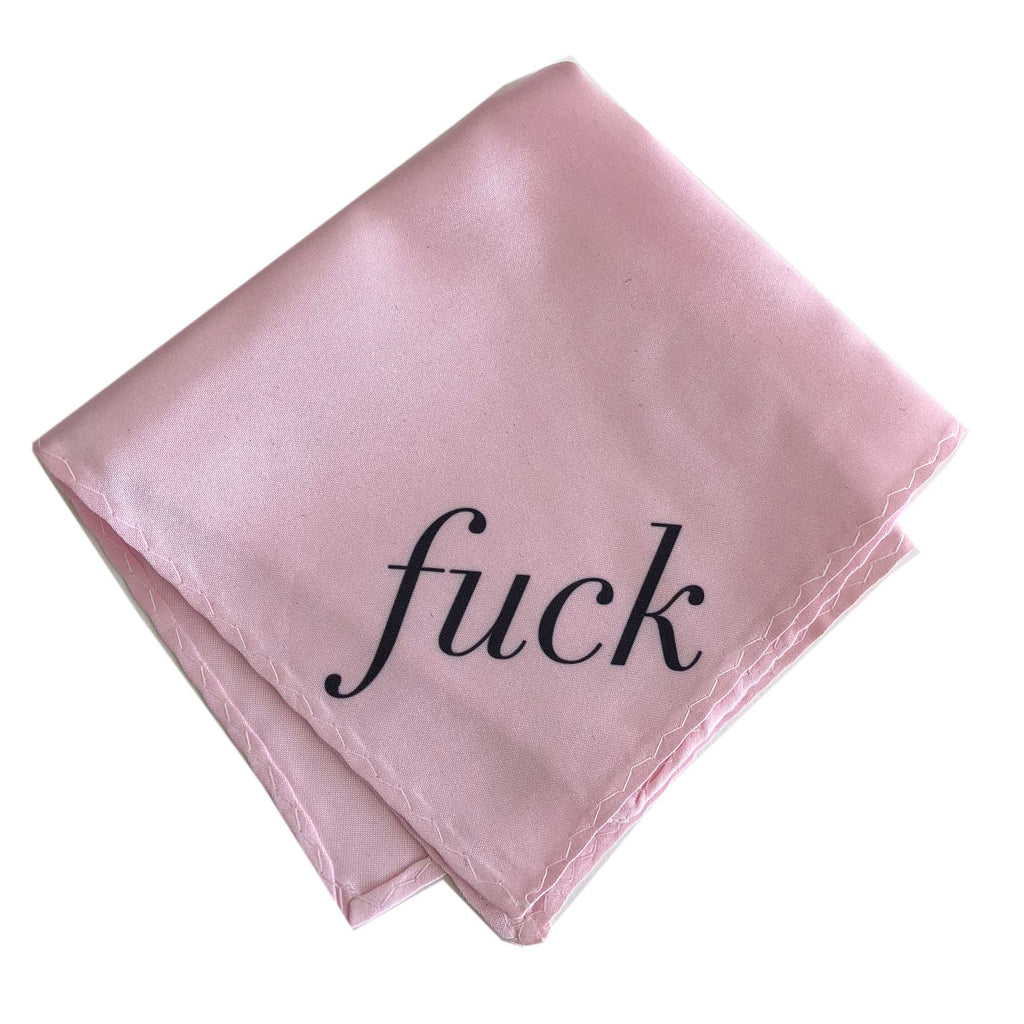 Naughty Hanky: F*ck. Printed Pocket Square
Fuck Pocket Square, Naughty Hanky.
Perhaps the most ubiquitous word in the entirety of the English language! We can all fucking agree that this is the fucking best pocket square ever.
Text: "fuck"
Font: Italic or block
Fabric: Silky-soft microfiber. Vegan safe!
Printing ink: Non-toxic, sublimation dye. Earth friendly. No waste!
Print are: Once in one corner.
Square size: Measures approx. 10" x 10".
Print size: ~3" wide
Finish: Rolled and zigzag stitched hem. No raw edges!
Color: Your choice from dropdown menu.
Care: Hand wash, spot clean. Gently iron medium.
The modern usage and flexibility of the word fuck was established by the mid-to-late 19th century. Most literally, to fuck is to copulate, but it is also used as a more general expletive or intensifier. Some instances of the word can be taken at face value. Other uses connotations that are offensive either about the subject matter or to the audience, or to both: the sexual connotation, is invoked to incite additional disgust, or express anger or outrage. By itself, fuck is usually used as an exclamation, indicating surprise, pain, fear, disgust, disappointment, anger, or a sense of extreme elation. In this usage, there is no connection to the sexual meaning of the word implied, and is used purely for its "strength" as a vulgarity.
Shown:
Black on light pink, italic text; black on oyster in block caps. Original illustration, hand-printed in the USA in our Detroit Michigan studio.
Gift Wrapping Options: