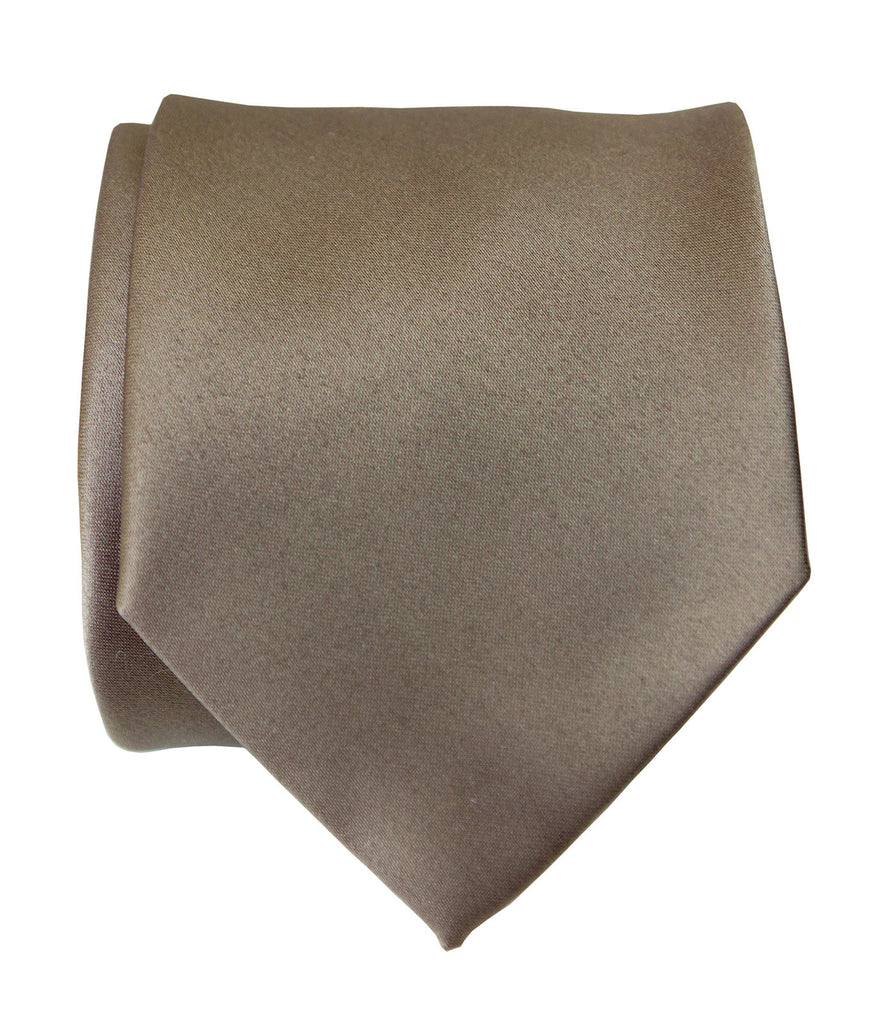 Mushroom Grey Necktie. Tan Solid Color Satin Finish Tie, No Print
Mushroom Grey Necktie: Tan Solid Color Satin Finish Tie, No Print. Perfect for any formal occasion, or when you need a plain, tan tie in your wardrobe. How can this possibly be hard to find?  (Well it is.) Ties are bias cut, hand rolled, and hand sewn with a hidden slip stitch, ensuring a perfect knot every time.

Microfiber: $24  /  100% Silk: $39
• Color: Mushroom.
• Pantone Match: Closely near 7504U
• Fabric: Silk or vegan safe microfiber.
• Necktie Size: Standard, narrow.
• Care: Gently spot clean or dry clean.
• Creases and folds? Iron medium.


2 Adult sizes:

Standard ~3.25" wide x 58" long. (aka "regular"/wide/traditional). This is the flagship "safe" bet, good for gifting, Dads, office dudes, & anyone but the smallest framed.

Narrow ~2.25" wide x 58" long. (aka modern cut/slim). This is the "Goldilocks" middle width that looks good on just about everyone, except the largest frames. A little younger/more fashionable. What guys often buy for themselves.


Gift Wrapping Options: