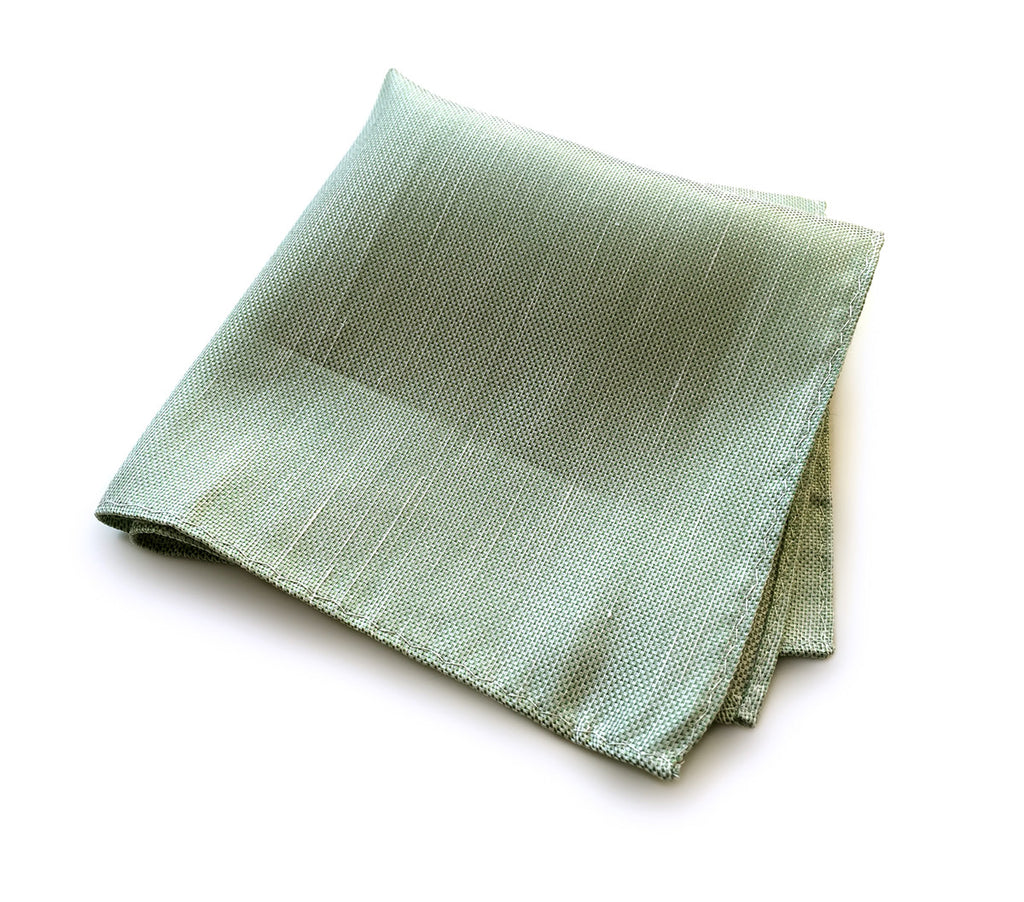 Mint Green Linen Pocket Square. Solid Color, Spirit of Detroit
Mint Green linen pocket square.
"Spirit" of Detroit handkerchief in our pale seafoam green silk & linen blend. The alternating silk and linen threads in the warp and weft of the fabric are each light and dark, echoing a beautiful patina bronze. When seen together they make an extraordinary solid fabric that shifts in the light up close and at a distance.
• Material + pattern: woven solid light green.
• Colors: variegated pastel green threads.
• Fabric: 65% silk / 35% linen.
• Rolled and hemmed edges.
• Size: 
Approximately 11" x 11" (28 x 28 cm)
• Care: please dry clean or gently spot clean.
• Creases and folds? Gently iron medium.
• Condition: Brand new with tags.
• Designed in Detroit. Made in USA.
• Ready to ship!
This fabric is has been custom woven for us -- we've named each for the iconic culinary delicacies, waterways, neighborhoods, streets, and buildings our fair city of Detroit is famous for. Rustic, crisp, clean and undeniably elegant -- sure to impress the most dapper gent.
Linen is admired for it's unique and imperfect slubs and nubs -- it's variations are what make it stand out from other fabrics. We've blended in silk with the linen threads to add more consistency and polish. New from Well Done Goods by Cyberoptix.
Gift Wrapping Options: