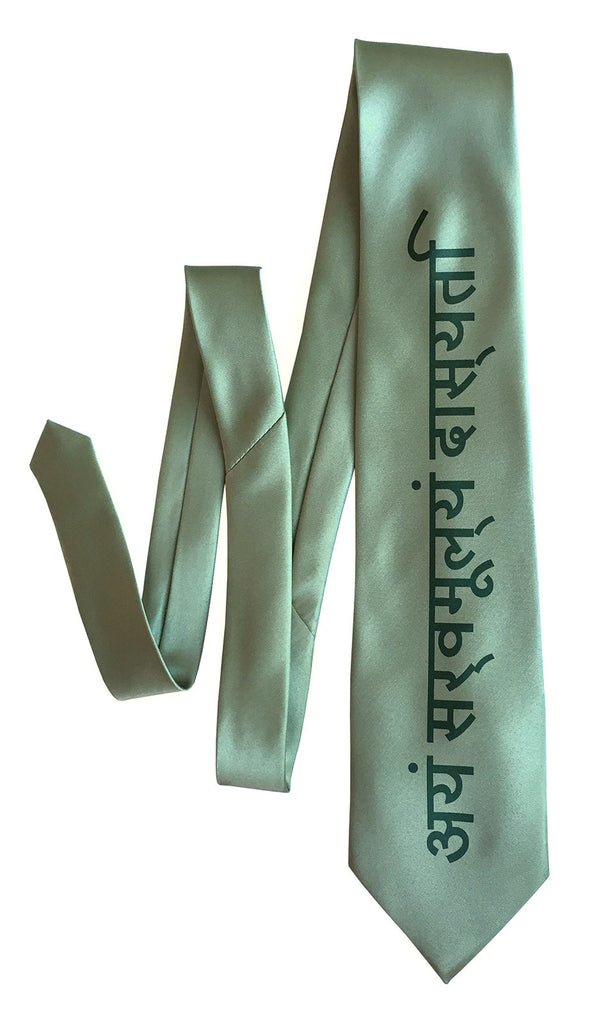 Custom Necktie or Bow Tie, Sublimation Print. One tie or more!
Custom Necktie, Sublimation Printed Tie. Need a full color printed image on your tie or just one single custom printed tie? You can choose an elegant and sophisticated tone-on-tone print, or full color! Want space cats and lasers? Yes! If you have the art, we can print it. Need a love letter, some simple text, or a repeated company logo to impress your boss? Yes! We've got you. Custom ties make amazing groomsmen gifts, perfect graduation gifts, or even absurd gag gifts. Take a peek at our gallery for inspiration.

• Pattern: You submit your artwork! Unique to you!
• Vegan safe, silky-soft microfiber
• Eco-friendly full color sublimation ink
• One face of fabric is printed, solid reverse
• Necktie print size: max. 33" from bottom point. Yes, it can go through knot!
• Bow tie print size: full length to 2" from adjustment hardware.
• Tie size: Choose standard, narrow, skinny, XL, or self-tie bow tie
• Care: Hand wash, spot clean, or dry clean.
• Creases and folds? Gently iron medium.

NEED HELP WITH YOUR ART?
Need help getting your art ready, like making a repeating and tiled logo? Yes, we have a design team for that. Select the $50 "art needs some help" option. More complex art needs?  Please email us first for a quote to make sure it is possible.

NO MINIMUM ORDER!
Our regular screen printing process for custom ties using your own artwork requires a minimum of 10 ties or more of the same. That makes it way too costly for just one tie! Here is where you can avoid that! Each tie is custom printed to order with our patent-pending dye-based process. We use a photo-based process with high-quality, non-toxic, sublimation printing ink. The dye is ultra soft, completely permanent and merges completely into the fabric! No thick, raised, or textured feel. Handmade in our Detroit Michigan studio.

SEND US YOUR ART!
At the checkout screen, tell us a little bit about your project and someone from support will confirm your order and follow up with any questions. Then, send your image files to orders@cyberoptix.com.
It's magical, but we're not magicians!
After your order is paid for and the design has been approved and finalized, turnaround is typically 1-4 business days before it can be shipped. This isn't something you can order on Wednesday night for delivery before your awards dinner on Friday. good things take time!

Not doing full color?
•  Single color graphic ties will have your chosen tie color tail and reverse. (Like pink, sage green, butter yellow, etc.) See our first image with the Indian Sanskrit text as an example, that is a hunter green print on sage green tie fabric.

Proven color examples that will work:
•  Any dark color print on a light color tie in the same color family, like a navy print on light sky blue tie. (There's way, way more possible too!) Prefer a darker color fabric for the tie? You *must* choose a black ink print.

Examples of what will *not* work:
•  Any light-color graphic on dark or medium fabric; like pink on red. Nope! Yellow on brown. Nope! White on purple. Nope! Or any different color, like orange on blue. Nope! [We'll spare you the college color theory.] This is a translucent dye-based process (think like watercolor). The color of the tie fabric influences the color of the dye itself. Any questions (sorry, this was a lot of words) please ask. Use our photos as your guide!

• Remember • 
Full color (like a photo) on white tie fabric? YES! ✔
Dark dye graphic on light tie fabric? YES! ✔
Black dye graphic on light to medium color fabric? YES! ✔
Light dye graphic on dark tie fabric? NO! ✖


ART REQUIREMENTS!
Don't know your way around Photoshop or Illustrator?  Just send us what you have. If you're a graphics wizard, read on! We really prefer .ai (vector). We also accept .psd, .jpg, .tiff, .eps, and .pdf - 300dpi at size (600 dpi even better!) All files should be RGB.
NECKTIE MAX DESIGN LENGTH: 18" tall. ~19" from the bottom point is usually the area that falls under the knot, while tied.

Standard, narrow and skinny ties are 58" long. XL ties are 62" long. The remainder of tail outside of the 18" long printable area will be white.  Bow ties are regular thistle shape.  Printed one side of the tie.

STANDARD TIE MAX DESIGN WIDTH: The printable width of the tie at its widest point is about 3.25-3.75", so please make your design a max of 4.25" to allow for some bleed off the edges if it is a pattern. If the design is a discreet object, for example, a dog portrait at the bottom point and not a striped pattern, don't go over 3.5" for the important parts of the design! 

NARROW TIE MAX DESIGN WIDTH: 2.5" is max printable area; please make full bleed width 3.5."

SKINNY TIE MAX DESIGN WIDTH: 1.5" is max printable area; please make full bleed width 3."
BOW TIE MAX PRINTABLE DESIGN SIZE: 14" long x 2.5" wide. This will reach around the collar, and the knot will show the pattern should one desire that. 

The small remainder of the bow tie collar band outside of the 14" long printable area on each side, near the brand label, will remain white. This is the part around the very back of the collar and is unseen while wearing.

The bow tie printable width at its widest point is about 2.5", IMPORTANT: please make artwork 3" wide to allow for some bleed off the edges if it is a pattern. "Bleed" = the area that overhangs a little when we print it, so the design goes all the way to the edges. As the bow tie shape nips in far narrower than the widest point twice, artwork at the narrower parts will of course be cut off. 

Pattern-based designs only are recommended for bow ties. If the design is a discreet object, for example, a dog portrait, it won't really make sense with the bow tie shape. However your cute dog can still go on a bow tie - we recommend making a 1" dot-like pattern with lots of his or her faces! Doggy dot, hooray!

• Questions still? • 

Email: orders@cyberoptix.com | 1-855-LAB-TIES | Chat box in lower right corner.
Gift Wrapping Options: