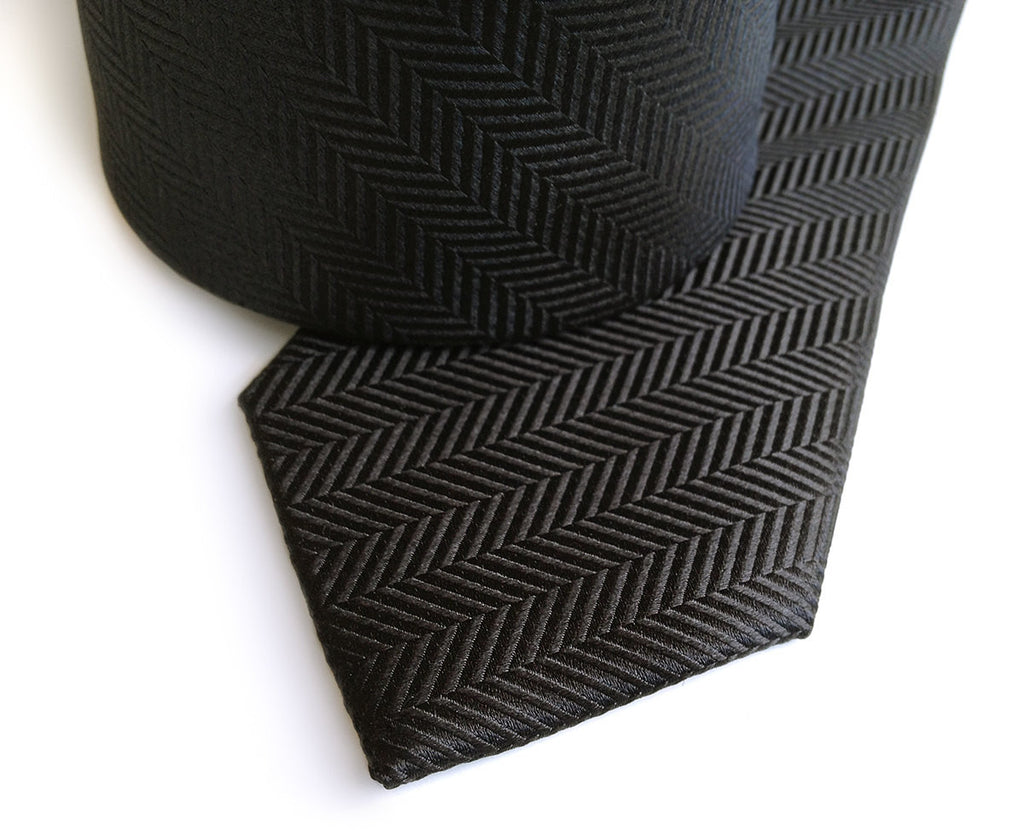 Black Herringbone Silk Necktie
Black Herringbone Silk Necktie. Simple. Minimalist. Sexy. Not to brag, but we really love this one: The dark grey and black interlocking threads appear carbon fiber like - you have to see it! So much more than a plain ol' black silk necktie.
• Fabric: 100% silk, woven herringbone.
• Tie Size: 
Approx. 2.5" wide (6.5 cm) x 58" long.
• Tie Color: Black.
• Care: Gently spot clean or dry clean.
• Creases and folds? Gently iron medium.
These come in one perfect "Goldilocks" middle tie size: our narrow, modern slim cut. Not too skinny, not too wide. Just right! The alternating threads in the warp and weft of the fabric make an extraordinarily unique, luminous fabric that shifts brilliantly in the light. This fabric has been custom woven for us - you will not find it anywhere else! Bias cut, hand rolled, and hand sewn with a hidden slip stitch, ensuring a perfect knot every time.
Gift Wrapping Options: