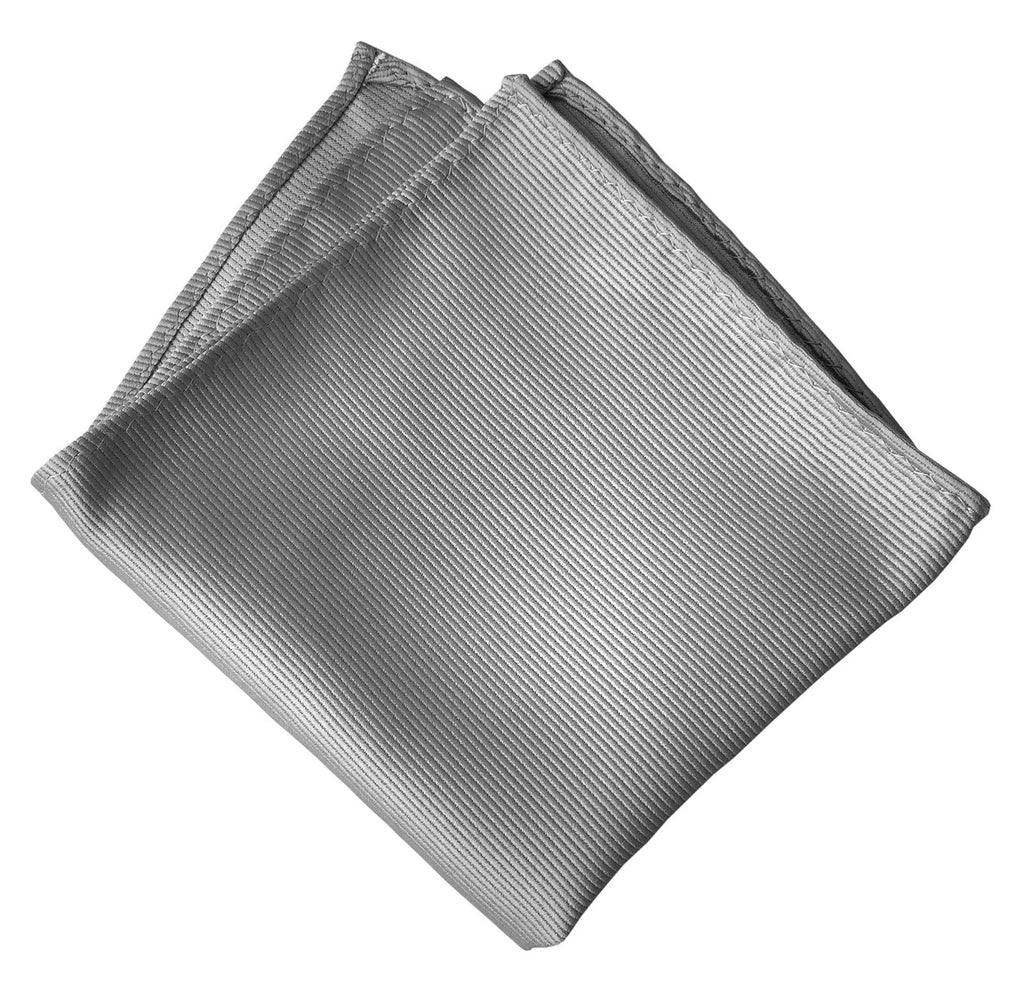 Aluminum Grey Pocket Square. Solid Color Fine-Stripe, No Print
Aluminum Grey Pocket Square. Solid Color Fine-Stripe Texture, No Print Hanky. Introducing our new fine-stripe woven microfiber pocket squares - you absolutely can not tell it's not silk! Neckties available too. Save a little by getting both at once!

Pocket square only: $9  | Pocket square + tie set: $32

• Color: Aluminum gray.
• Pantone: Closely near 7543U
• Fabric: Microfiber. Vegan safe, easy care!
• Square Size: Measures approx. 10" x 10".
• Finish: Rolled and zigzag stitched hem. No raw edges!
• Care: Gently spot clean or dry clean.
• Creases and folds? Iron medium.

This is high-rent stuff, friends! It has a great silvery-grey color shift in the light. Excellent for the minimalist and outfitting wedding parties.
Gift Wrapping Options: